Purpose
Serve as a bridge between local law enforcement and at-risk youth to facilitate dialogue, respect and cooperation in bettering the community.
Create a mentorship program between community civic, academic, and business leaders and Stamford youth.
Background
Chordale "The Gift" Booker's in-ring accolades include 2015 Golden Gloves Champion, 2015 Sugar Ray Robinson Most Outstanding Boxer Award, and 3x New York Boxing Champion (2012, 2013, 2014).  He signed as a pro with Premiere Boxing Champions and is currently 12-0. Prior to his prestigious boxing career, Booker was arrested for weapons and drug charges in his hometown of Stamford, Connecticut. The charges carried a mandatory 13-year sentence. Thanks to a judge's leniency, Booker stayed out of prison. Given the second chance at life, he found therapy and security in the ring.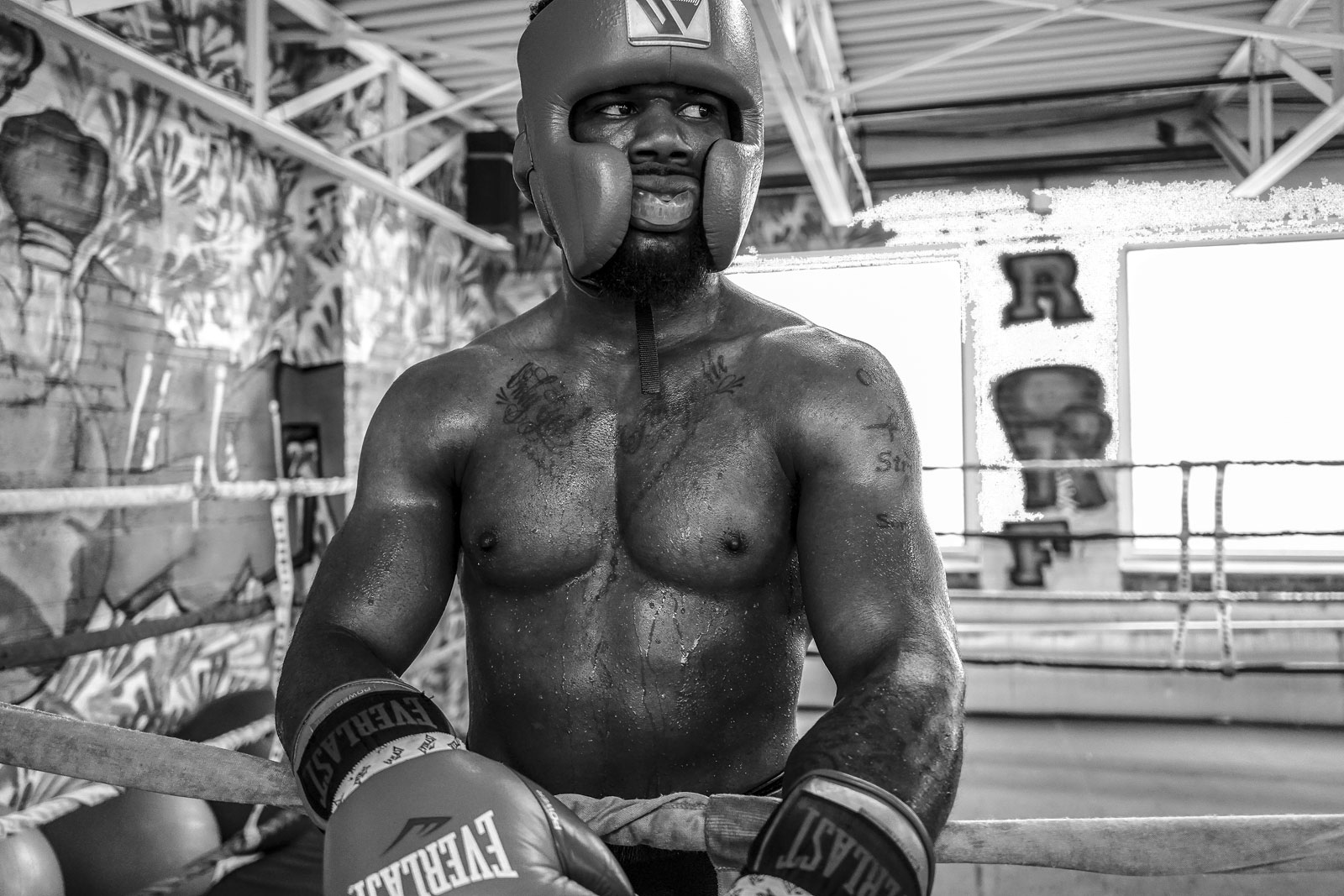 Justification
A large part of Booker's sentencing leniency came about because of the outpouring of support that the community bestowed upon him during his trial in the form of character witnesses. That support did not go unrecognized as he climbed the boxing ranks. Booker has committed himself to being a role model and has done so through example and as a coach and mentor to Stamford youth. He feels if he had similar positive influences in his life, his path may have been drastically different.
Tactical
Host bi-monthly community-centric workouts with featured guest speakers and Q&As at Revolution.
Create mini-curriculum for 6-8th graders in Samford that includes viewing of "The Boxer," lecture and testimonial from Booker, worksheet and Q&As, and continued year-long follow-up.