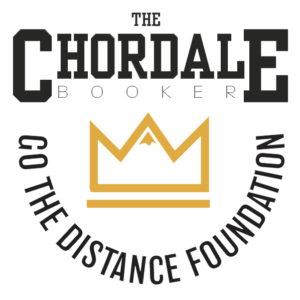 For Immediate Release
Go The Distance Foundation Announces 2019 Programming Schedule and Fundraising Pledge Drive
Stamford, Connecticut – Today, the Chordale Booker Go The Distance Foundation, which recently obtained its 501(c)3 classification from the State of Connecticut, released the following dates for Go The Distance events for the remainder of 2019:
Thursday, June, 27 – Boxing Workout with Kids & Stamford PD (Revolution Training)
Saturday, July 27 – Local Park/Rec Facility Revitalization
Thursday, August 29 – Workout with Kids & Stamford PD (Revolution Training)
Thursday, October 24 – Workout with Kids & Stamford PD (Revolution Training)
November 11 – 28 – Annual Thanksgiving Drive
December 9 – 24 – Annual Toys For Tots Dive
To kick-off the new chapter for the Foundation, founder Chordale Booker announced a pledge drive in conjunction with his May 25 Premier Boxing Champions fight in Biloxi, MI – asking fans to pledge a monetary donation for each punch he lands in the FS1-televised fight. All proceeds will go to the foundation. For more information and to pledge, visit pledgeit.org/GoTheDistanceMay19.
When he launched the Foundation last November, Booker said, "My hope is to use my influence and growing national profile to better my hometown. I want to be the bridge that facilitates cooperation, conversation, and understanding between students and local authority figures – a bridge that I feel I was missing when I was their age and that void subsequently pushed me down the wrong path."
Sheryl Morrison, Booker's mother who is serving as the Foundation's Executive Director, said, "It has been amazing to see the way the Foundation has come together and grown over the past several months. In receiving our tax-exempt status, we are excited at the prospect of being able to raise funds more easily and efficiently in order to put together hands-on programs throughout the year and carry out the organization's mission."
Students interested in attending GTF events can contact [email protected].
###